Jun 29, 2022
DME&JDE Smooth Hose – Coming Straight at You & To Be Extraordinary
Hydraulic hose is widely used in construction machinery. For mining machinery and other working environments, there are more dust particles. Compared with wrapped hoses, the smooth hose has smooth outer layer, which can make clean easy and efficient, so it can provide more safe hydraulic power for the complex mechanical equipment working in this environment.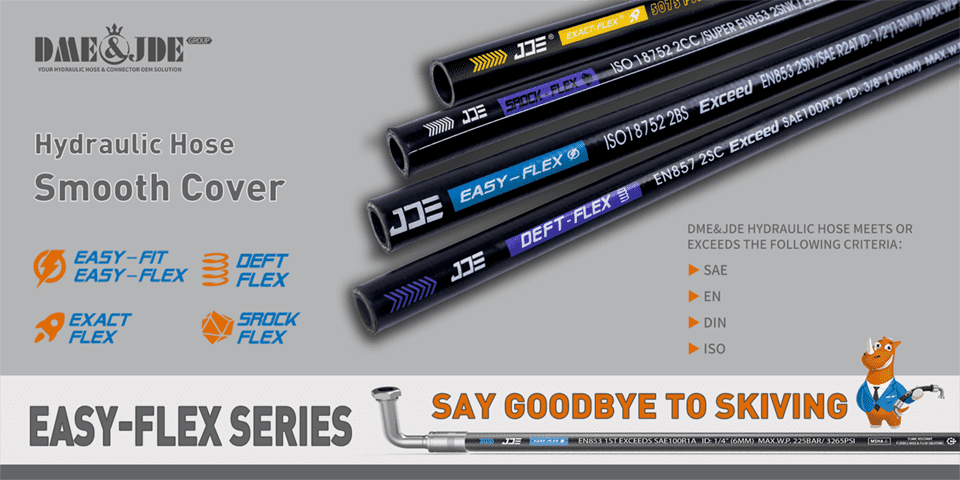 Main difference between smooth cover & wrapped cover hose
Vulcanization process. smooth hose is the use of plastic coating process for curing; wrapped hose will use winding water cloth for curing.
Appearance. The smooth cover hose shall have a smooth surface without bubbles, bulges, etc, which is smoother and more beautiful than the wrapped hose, and it is easy to clean the oil and other stains attached to the surface during use.
Smooth Cover Hoses Contains
In DME&JDE Group series of products, EASY-FLEX series of products are using JDE (JDE) smooth no-skiving hose with DME (DME) one-piece hose fittings for fast-crimping.
The DEFT-FLEX series of products ultra-flexible hoses also includes smooth hose.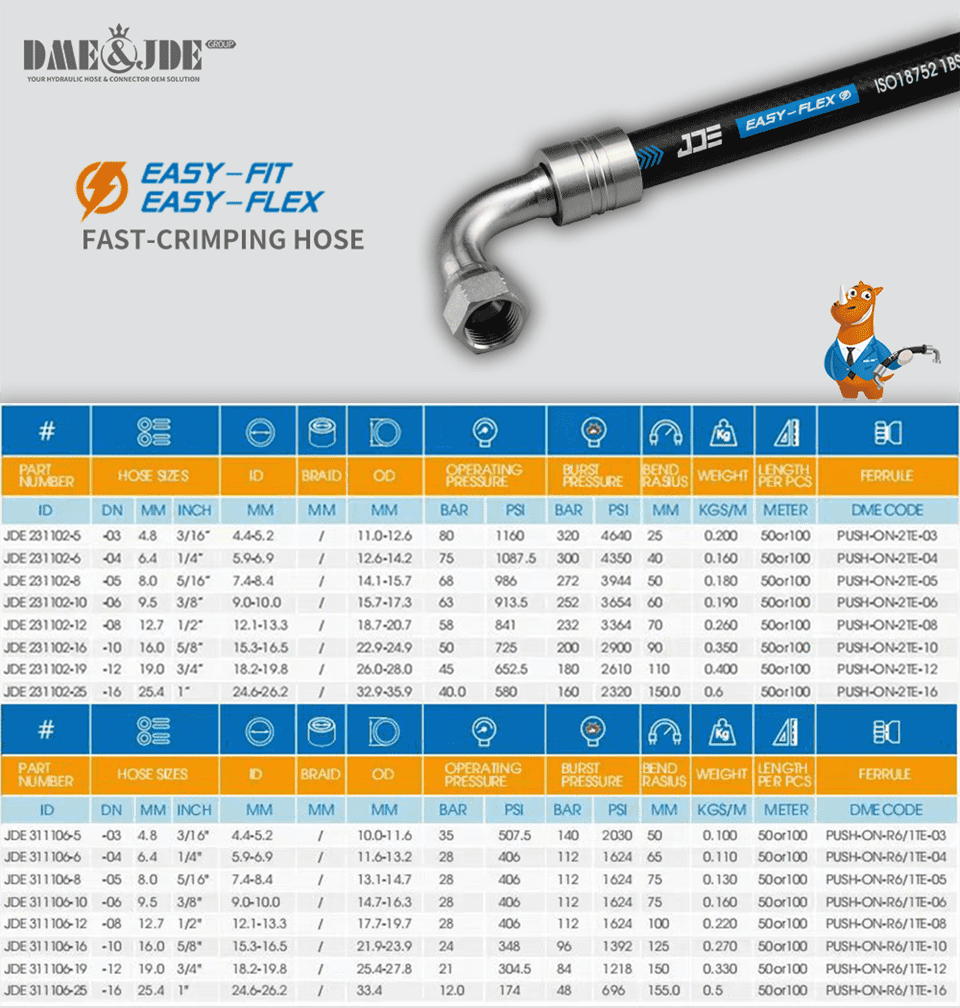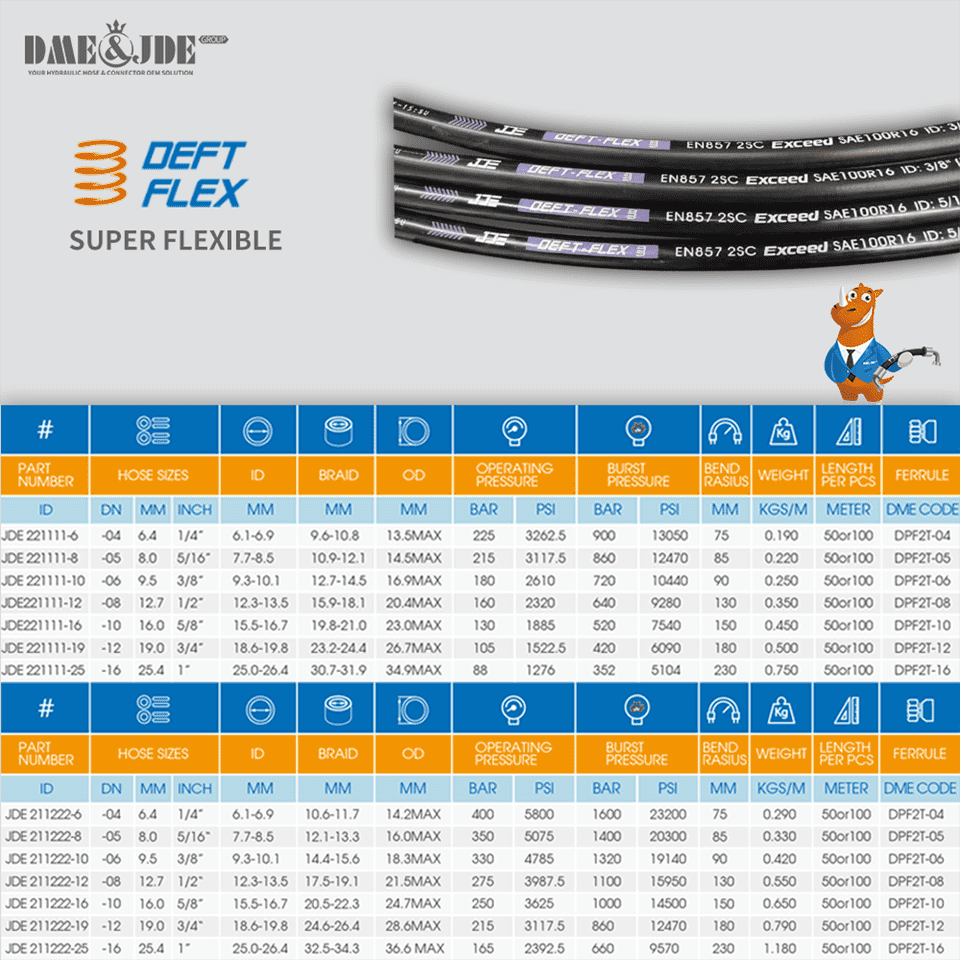 Why Easy-Flex Type Series Hoses Is Free From Skiving?
DME one-piece crimping hose connector @Easy-Fit
Easy Flex No - Skive Type Hoses adopts DME integral clamping joint, which is precise, not easy to corrosion and free from skiving. Besides, it has strong versatility, convenient crimping and good sealing performance to prevent oil leakage.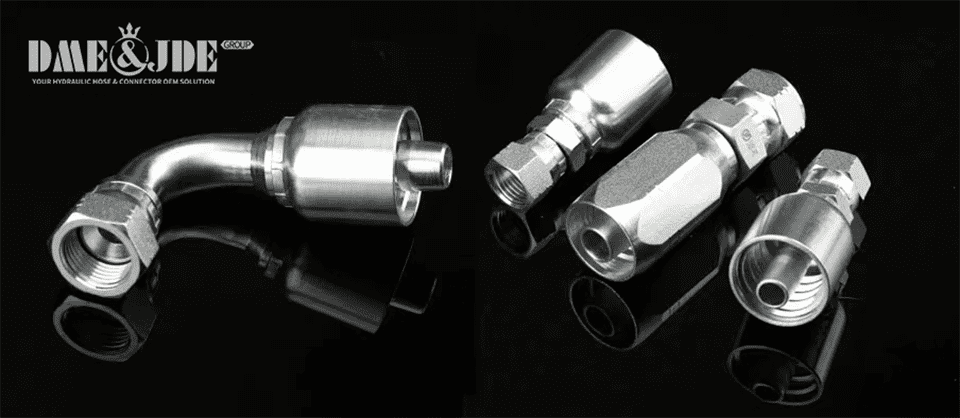 The following is the DME hydraulic connector production base. Advanced German production machinery equipment ensure each joint "High", "Fine", "Accurate" production, so as to perfectly fit with the JDE hose, and provide stable liquid transportation power for the host equipment.