Oct. 27, 2022
Exceeding Industry Standards and in Line With International Advancements – Srock-Flex Series Hoses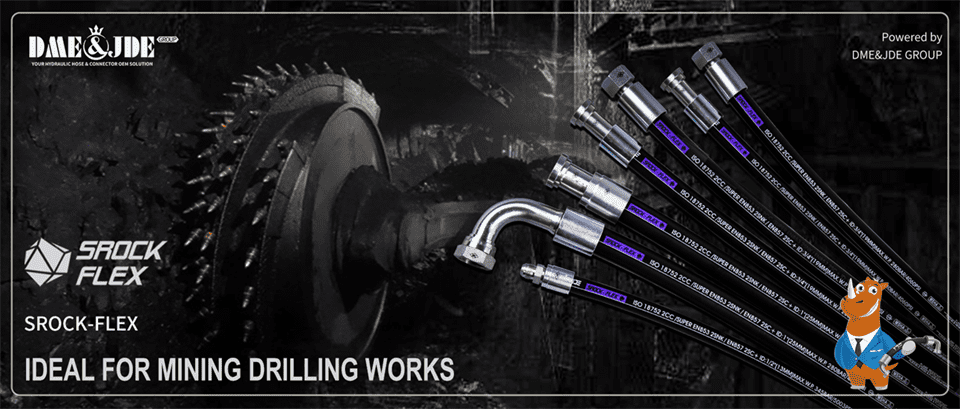 In the DME&JDE group full line of products, Srock-flex series hoses designed for the mining environment, they are highly resistant to wear, high pressure, high impulse and have good flexibility, which cannot be achieved without continuous upgrading of production equipment, continuous improvement of technology and strict control of raw materials and production details.
Upgrading of Production Equipment
Upgrading of Compacting Equipment – Full-Automatic Closed

The Srock-flex series hoses, the rubber part is made of Synthetic rubber, extruded whole without joints, of uniform thickness. During the production of rubber materials, full-automatic closed equipment can realize mechanical and automatic operation, operation is safe and convenient, accurate and reliable digital dosing processes. Avoid the problems caused by human error such as uneven mixing of rubber material, rough film surface and difficult to control shrinkage rate. Production efficiency increased by 30% while quality improved greatly.

German Automatic High-Speed Braiding Machine

In 2019 the company introduced 14 German automatic high-speed braiding machines, fully enclosed protective cover design, can ensure the safety of workers operation process; the braiding stroke is controlled by a CNC computer and the number of meters produced is controlled and tracked, for ease of administration. Braiding speed is 2.4 times faster than traditional domestic wire braiding machines, greatly improving work efficiency.

Highly equipped cooling unit to ensure constant temperature and maintain a stable inner rubber structure. Combined with a scientifically optimized braiding process, improving the denseness of the wire weave, significant increase in hose pressure capacity and pulse life, it also increases the flexibility of hydraulic hose and reduces the bending radius.
Upgrading of Production Equipment
Steel Wire Braided Hose

Production of steel wire braided hoses use 3 × 3 square opening, instead of 2 × 2, There are far fewer intersections in 3 × 3 than in 3 × 3 for the same length, increased pulling power of the spindle, for a tighter weave and improved flexibility.

Wire Spiral Hose

4 and 6 layers steel wire wrap hose in the series of Srock-flex, use the American Process Wire Wrap Machine, strictly calibrated wire tension, ensuring uniform wire tension on each unidirectional layer during wrapping, flat and tightly arranged, with no intersections. guaranteed wrapping quality, improved hose pressure capacity and pulse life.
Quality Control Throughout The Entire Process
Following the "quality first" principle, the production process of the Srock-flex series hoses has a comprehensive testing process and strict quality inspection system for each production raw material and product to ensure the quality of the factory.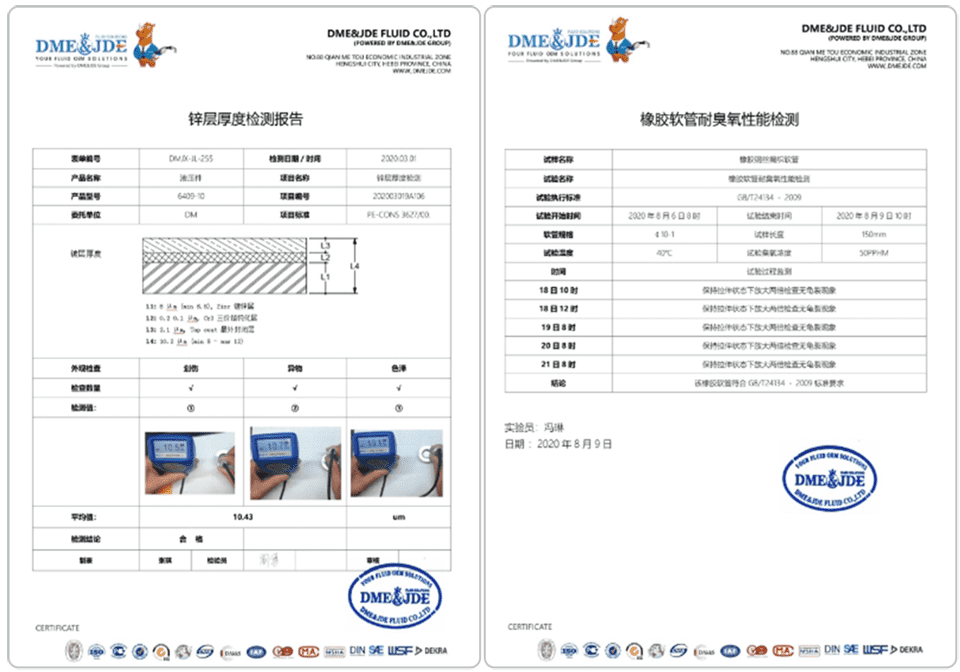 Mine and coal mine working during harsh environments and high pressure conditions, products require compliance with relevant certifications and specifications for use. Full line of SROCK-FLEX series hoses gained MSHA and MA certification, which are authorized to be used in mine and coal mine industry.