Sep 1, 2022
SROCK-FLEX Hoses – Challenge the Harsh Environment of Mining, Build a Safe Hydraulic System
DME&JDE supplies a whole range of products involving a variety of engineering equipment. SROCK-FLEX series hose has the characteristics of strong wear resistance, high working pressure, high pulse and small bending radius, so it has great advantages in the mining environment.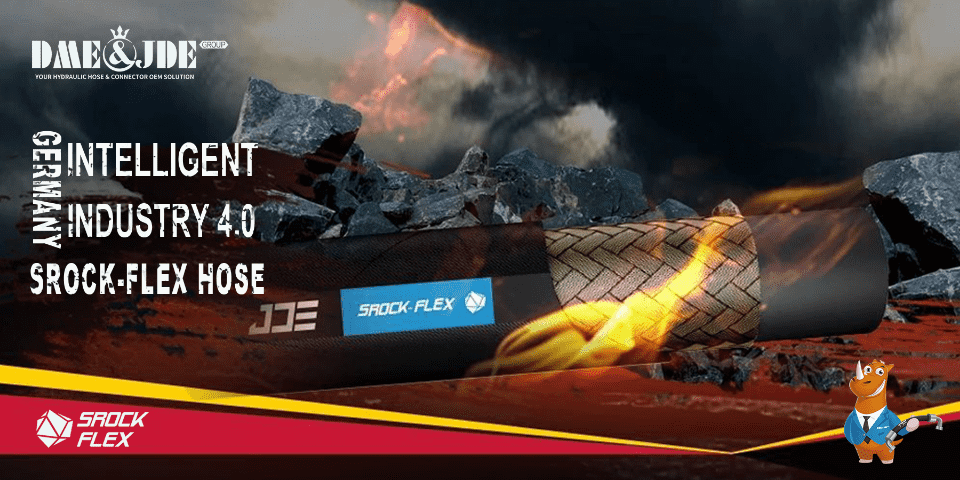 High Working Pressure
Mining machinery is often large-scale or heavy-duty equipment with low-speed transmission, large bearing capacity and labor intensity. Therefore, a safer high pressure hydraulic fluid system is required.
In SROCK-FLEX series, 4-layer and 6-layer steel wire spiral hose can withstand up to 210-700 bar (21–70 MPa) working pressure, compared with DIN and SAE standard 4-layer and 6-layer steel wire spiral hose, working pressure is greatly improved.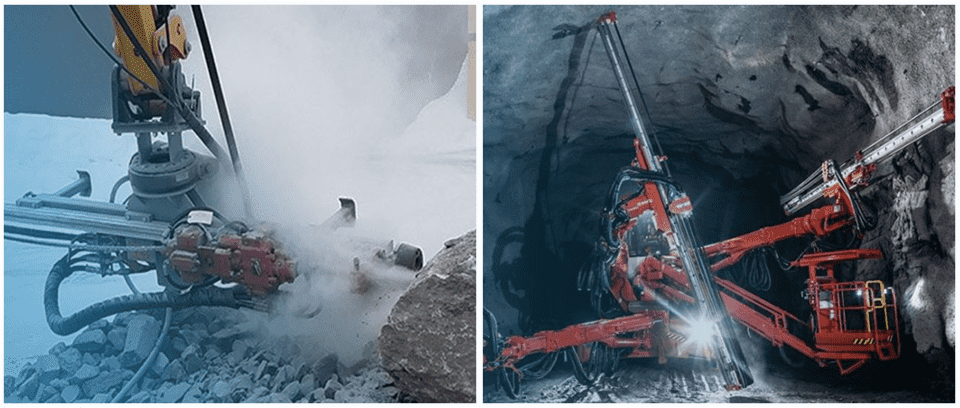 High Impulse
In mine environment, the working space is limited, and the mechanical maintenance is much more difficult than the ground, so the service life of the hydraulic fluid system has high requirements.
In SROCK-FLEX series hose, 1 layer of braided wire reinforcement hoses ≥ 150,000 cycles; 2 layers of braided wire reinforcement hoses ≥ 200,000 cycles, 4 and 6 layers of spiral wire reinforcement hoses ≥ 500,000 cycles. Greatly improve the service life of products.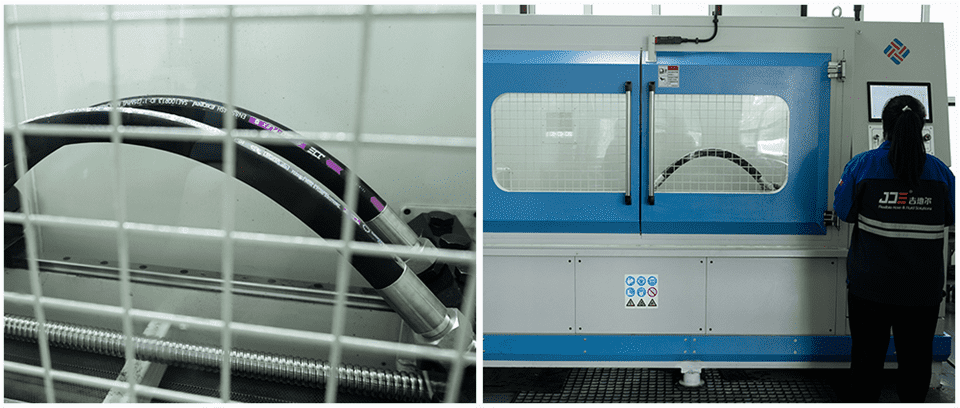 Small Bend Radius
The mining machinery is limited by the mine space, and most of the equipment is compact in structure and small in volume. It is particularly important to reduce the installation and use space of the hydraulic hose. SROCK-FLEX series hose is flexible and easy operating in undermine and other limit space working. Besides, it can extend hose service life even in harsh environments.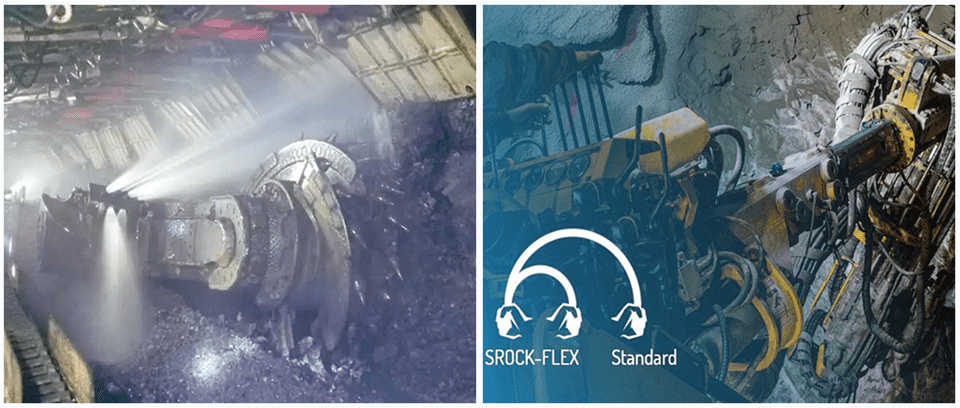 MSHA & MA Certificated Products
Full line of SROCK-FLEX series hoses gained MSHA and MA certification, which are authorized to be used in mine and coal mine industry.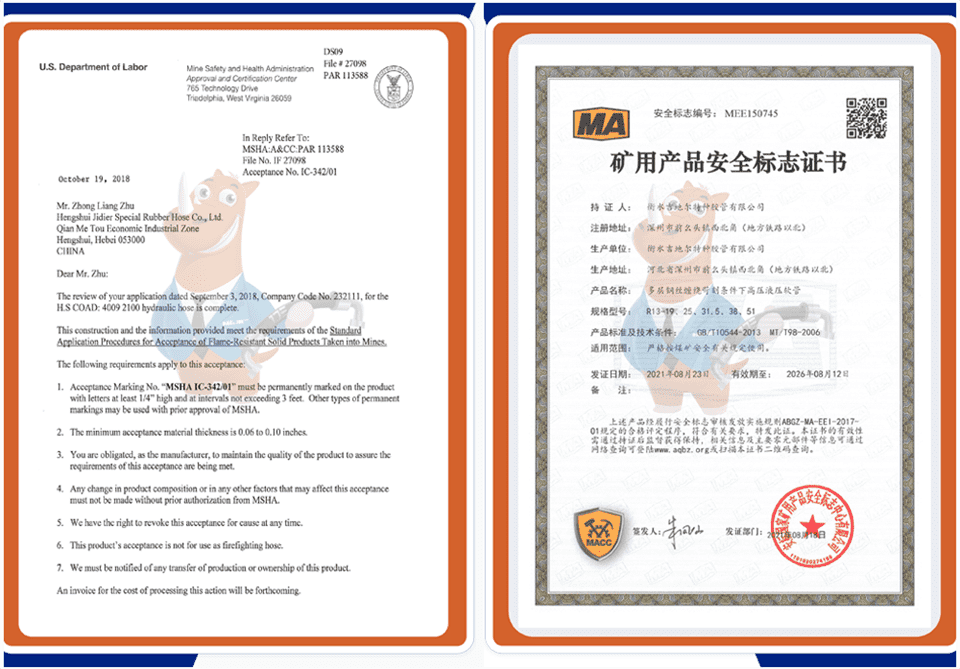 Carbon Neutral -- Environmental Friendly
Passed the French BV certification, adhere to the concept of environmental protection, does not contain any recycled rubber material and pollution harmful substances. Reduce environmental pollution, inner layer using special raw material synthesis, reduce the transmission rate of fluid medium.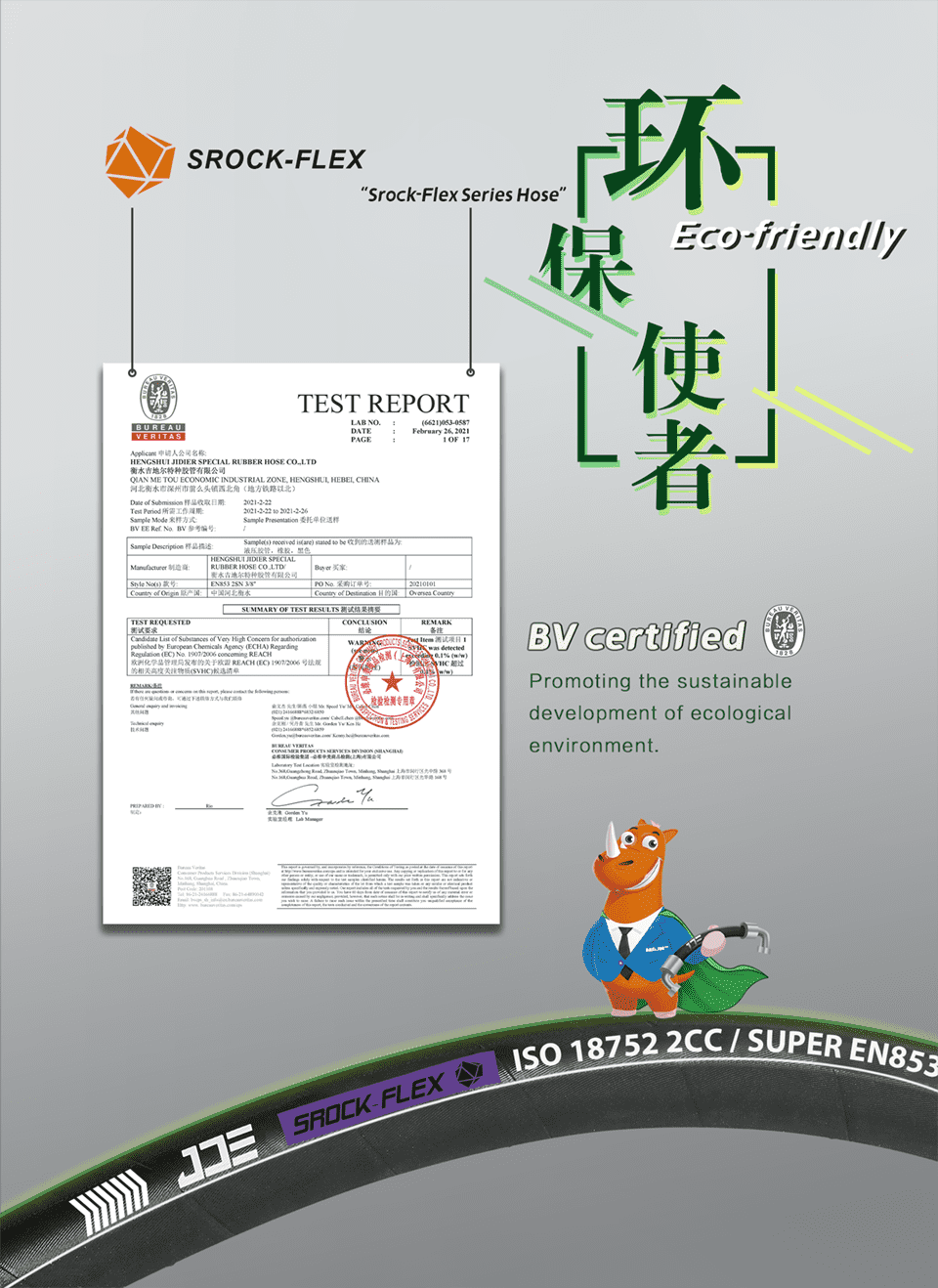 This SROCK-FLEX series hoses is specially designed for mine and coal mine working during harsh environments and high pressure conditions. It has the characteristics of high working pressure, high pulse and High flexibility,to meet the high standards of mining machinery.