Apr 23, 2023
Temperature Is Under Control – ©Powered by DME & JDE Group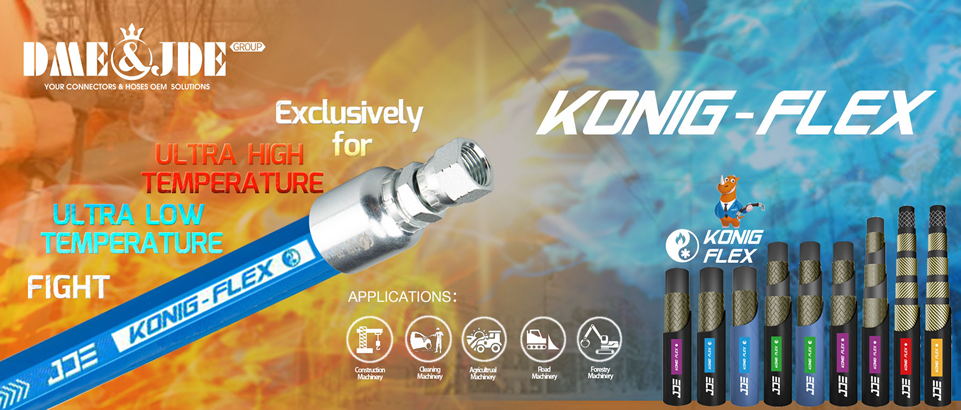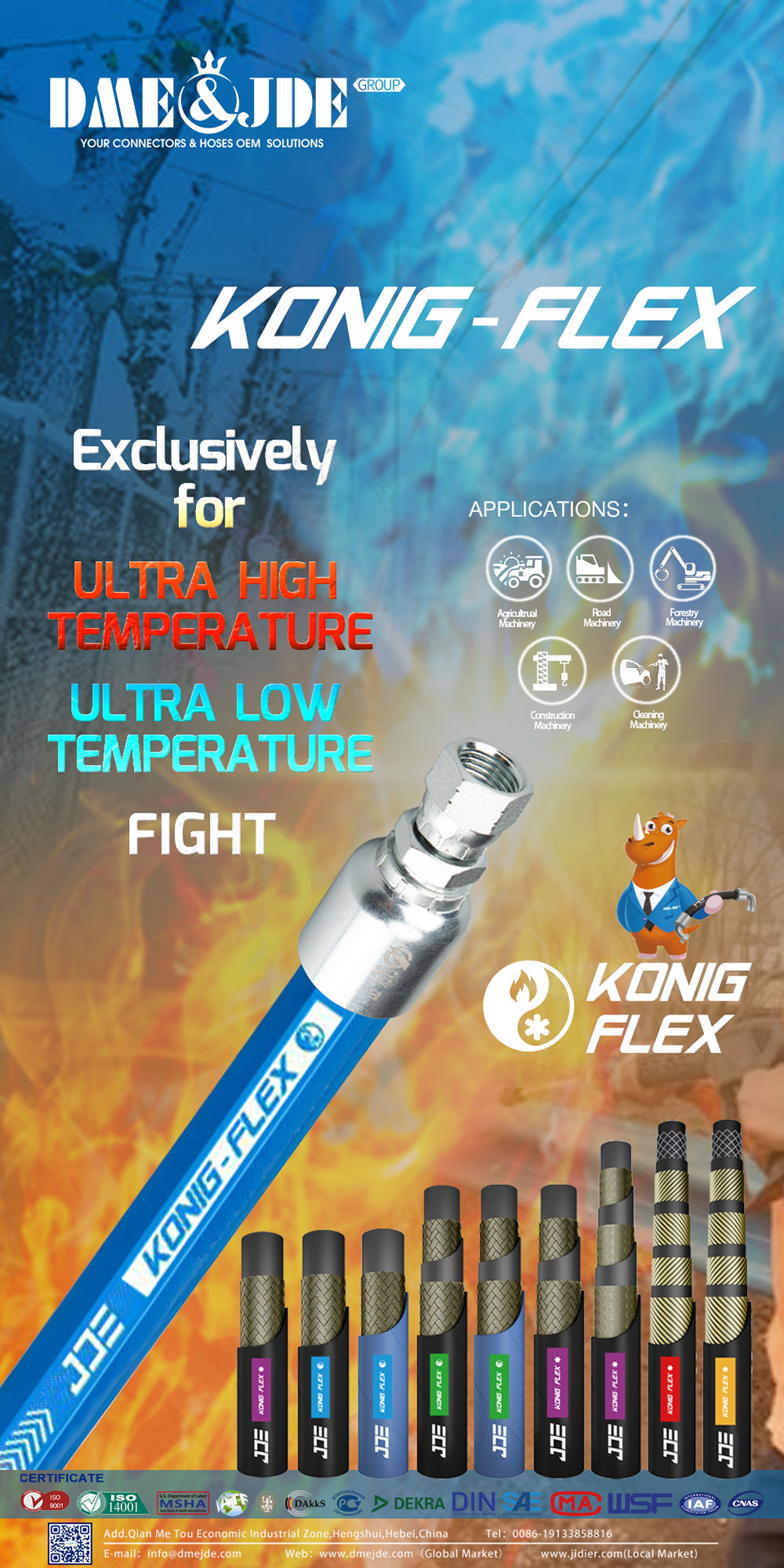 Among the DME & JDE GROUP hoses, the KOING-FLEX series is designed to guarantee high quality hydraulic power transmission in different temperature environments. This series includes: hot oil hoses, steam hoses, high temperature JET WASHER hoses and low temperature hoses.
KOING-FLEX series hose includes:
JET Washer Hose(BLUE), Applicable temperature: -40 ℃ to +120℃ (intermittent 135℃)
Low Temperature resistance hose, Applicable temperature: -50℃ to +100℃ (intermittent instant -55℃ to +120℃)
Steam Hose(RED), Applicable temperature: High Temperature steam lines up to +210 ℃ (intermittent +230 ℃), High Temperature transport liquid, -40 ℃ to +135 ℃ (intermittent 155 ℃).
Ultra High Temperature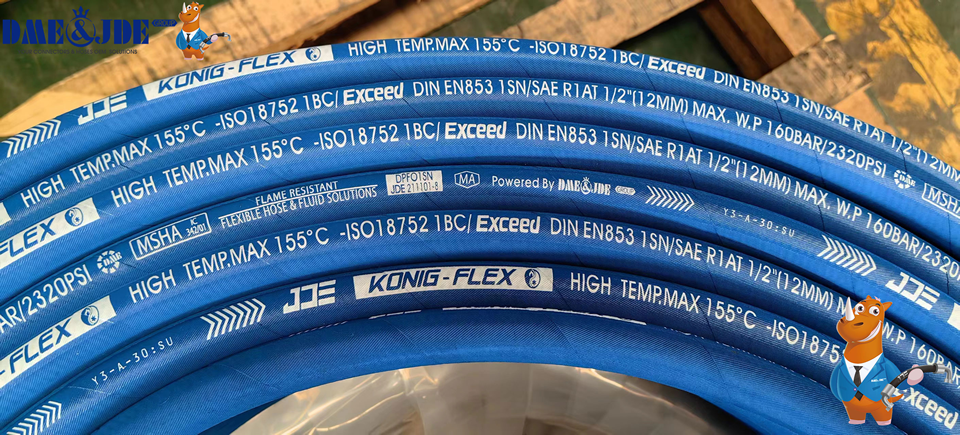 The KOING-FLEX series hoses improved rubber material to guarantee the safety working temperature high up to 155 °C (intermittent 120°C), which can satisfy extremely high working conditions, such as industrial, construction machinery, compressor and coal mine high temperature hydraulic systems.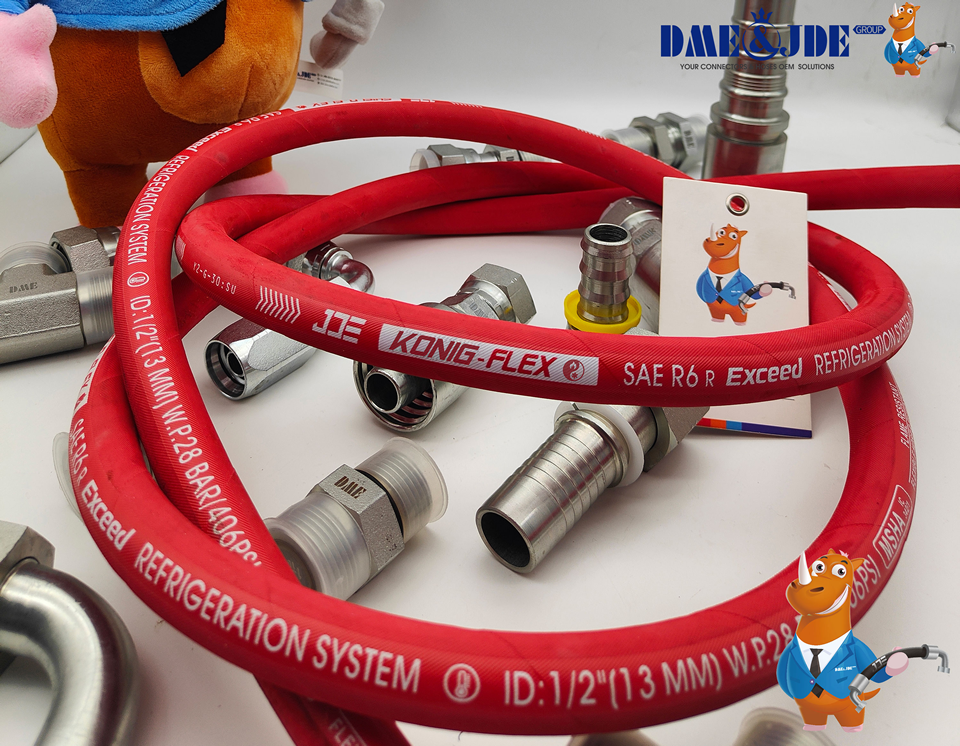 The inner and outer rubber of the steam hose is made of EPDM material with excellent resistance to heat, steam, ozone, UV and chemicals. The hose body is soft, light, and highly heat resistant and is suitable for hot pressing equipment such as steam cleaners, steam hammers, flat vulcanizing presses and injection moulding machines.
Ultra Low Temperature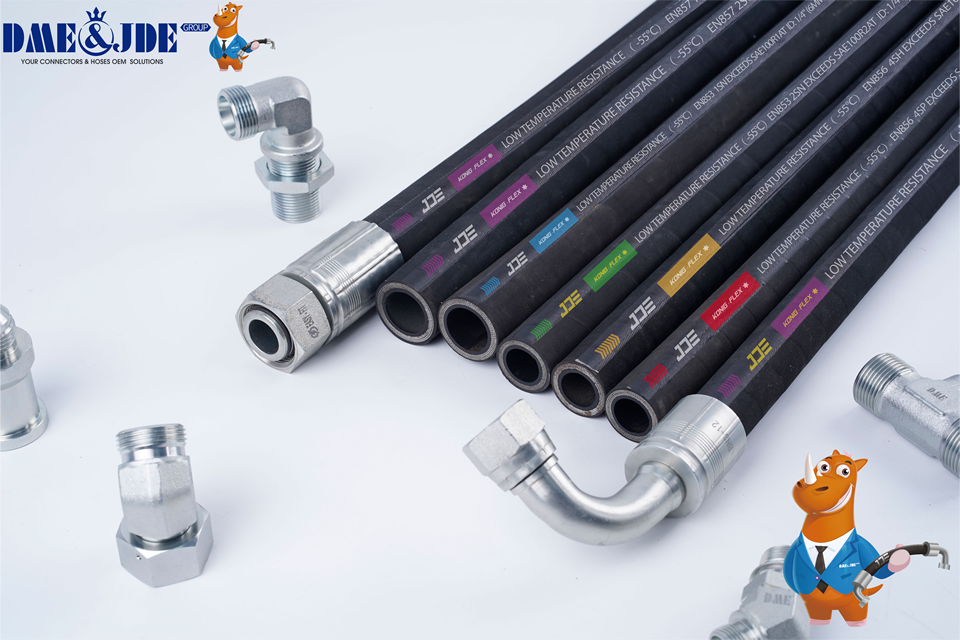 The KONIG-FLEX series hoses adopts improved rubber material, which guarantee the safety working temperature down to -50 °C (intermittent -55 °C). It is specially suitable for northeast of china and Russia.