Jan 05, 2022
DME&JDE Website Shocked Online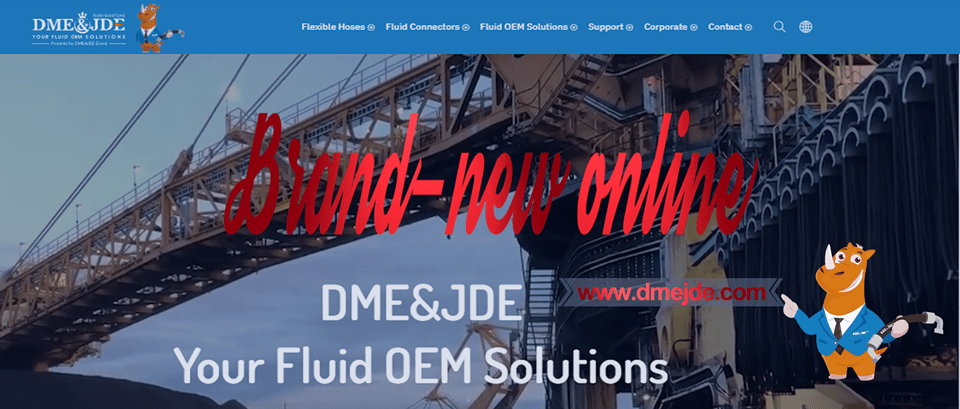 Strong platform strength and brand strength
Strong flexible supply chain
Strong product power and ultimate quality control
Worry-free one-stop hydraulic solution
After months of elaborate efforts, our brand-new website, www.dmejde.com, is finally available to you!
Focus on creating a new network main position for customer service and external publicity. The new website is divided into six modules: Flexible Hoses, Fluid Connectors, Fluid OEM Solutions, Support, Corporate and Contact, with the starting point of communication concept, content construction and user experience, so as to fully display the comprehensive strength of our company's high-quality products and services and provide efficient and convenient services for customers.
Brand-new website, new experience, bring you a new world!