Oct 27, 2023
After PTC Exhibition,Onward We Go—© Powered by DME&JDE Group
PTC exhibition concluded successfully! DME&JDE Group innovates smart manufacturing and provides one-stop hydraulic solutions.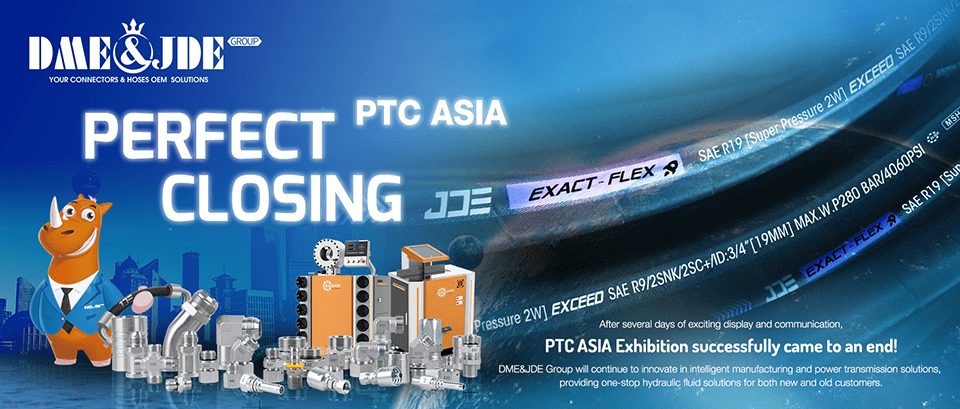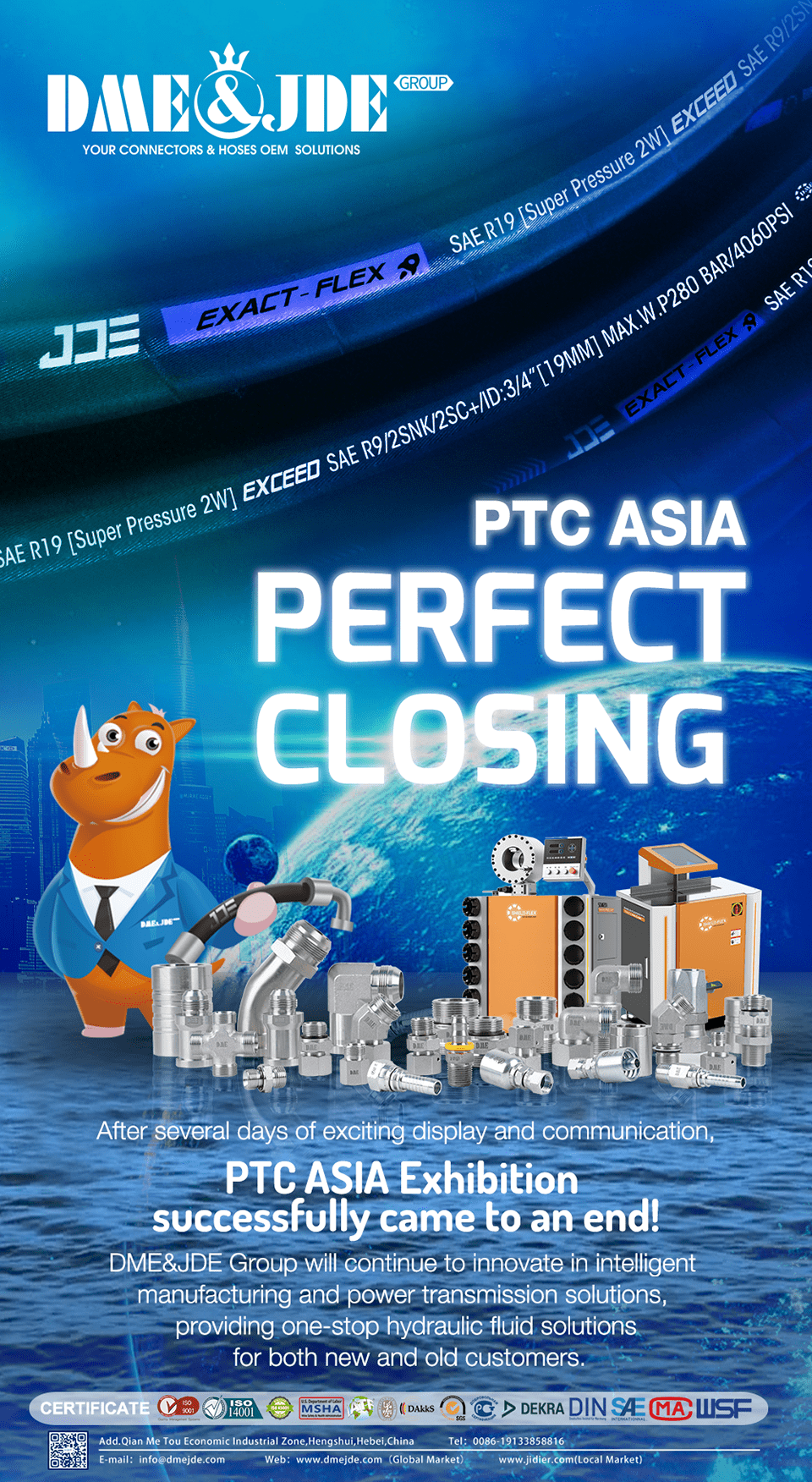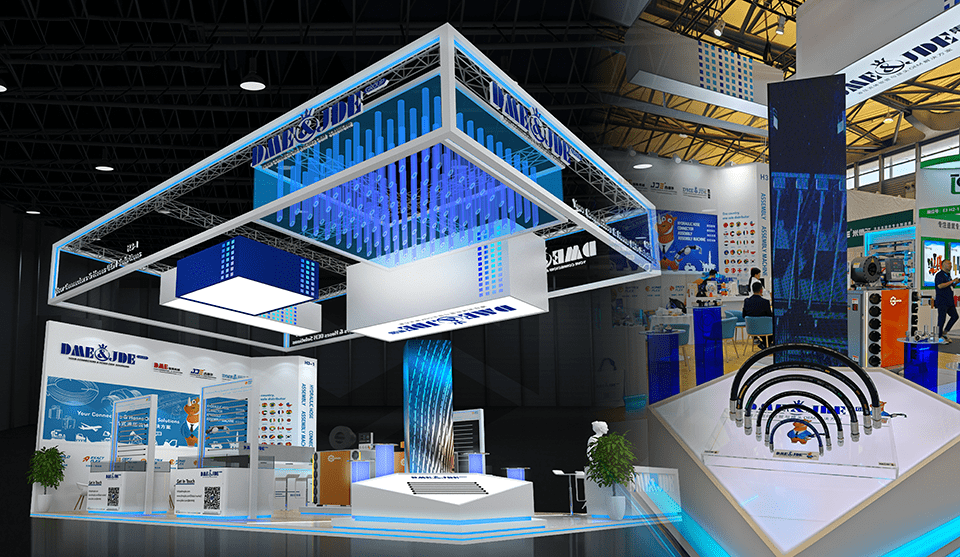 During the exhibition, DME&JDE Group showcased our strength and innovation in the field of smart manufacturing. Here, I will share with you the highlights of the exhibition and some exciting moments.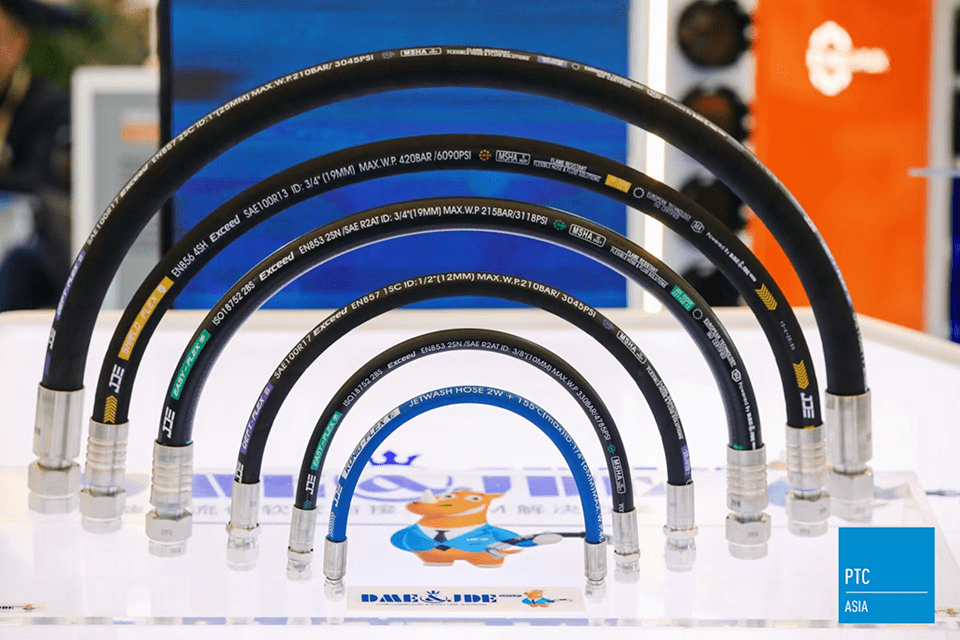 Firstly, our booth attracted numerous attendees and industry professionals. DME&JDE Group's modern exhibition area showcased our philosophy of intelligent manufacturing and craftsmanship, catching the attention of many. Through interactive communication with visitors, we demonstrated our efficient power transmission solutions, durable hoses, and stable performance, garnering their attention and recognition.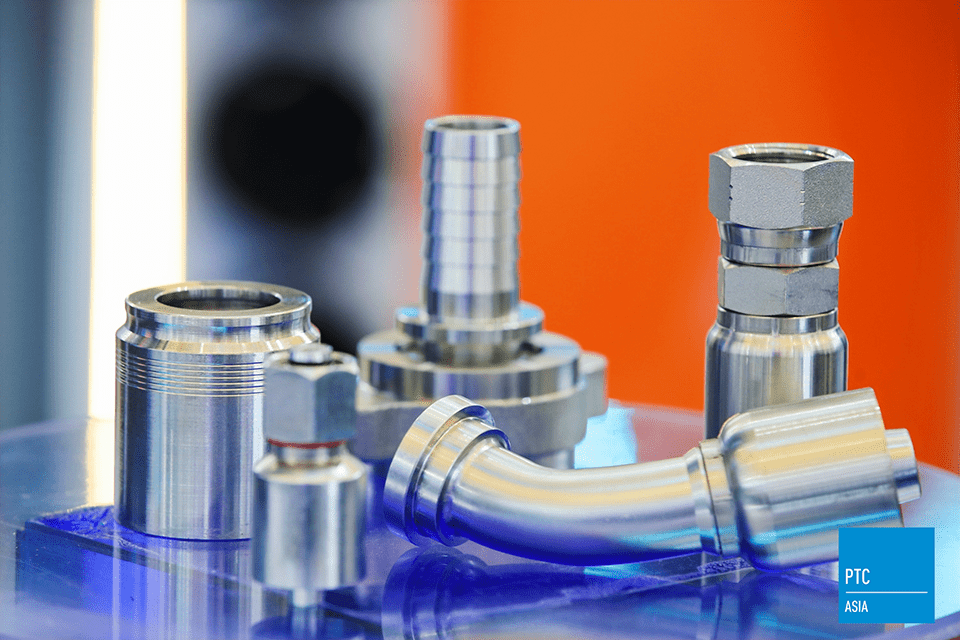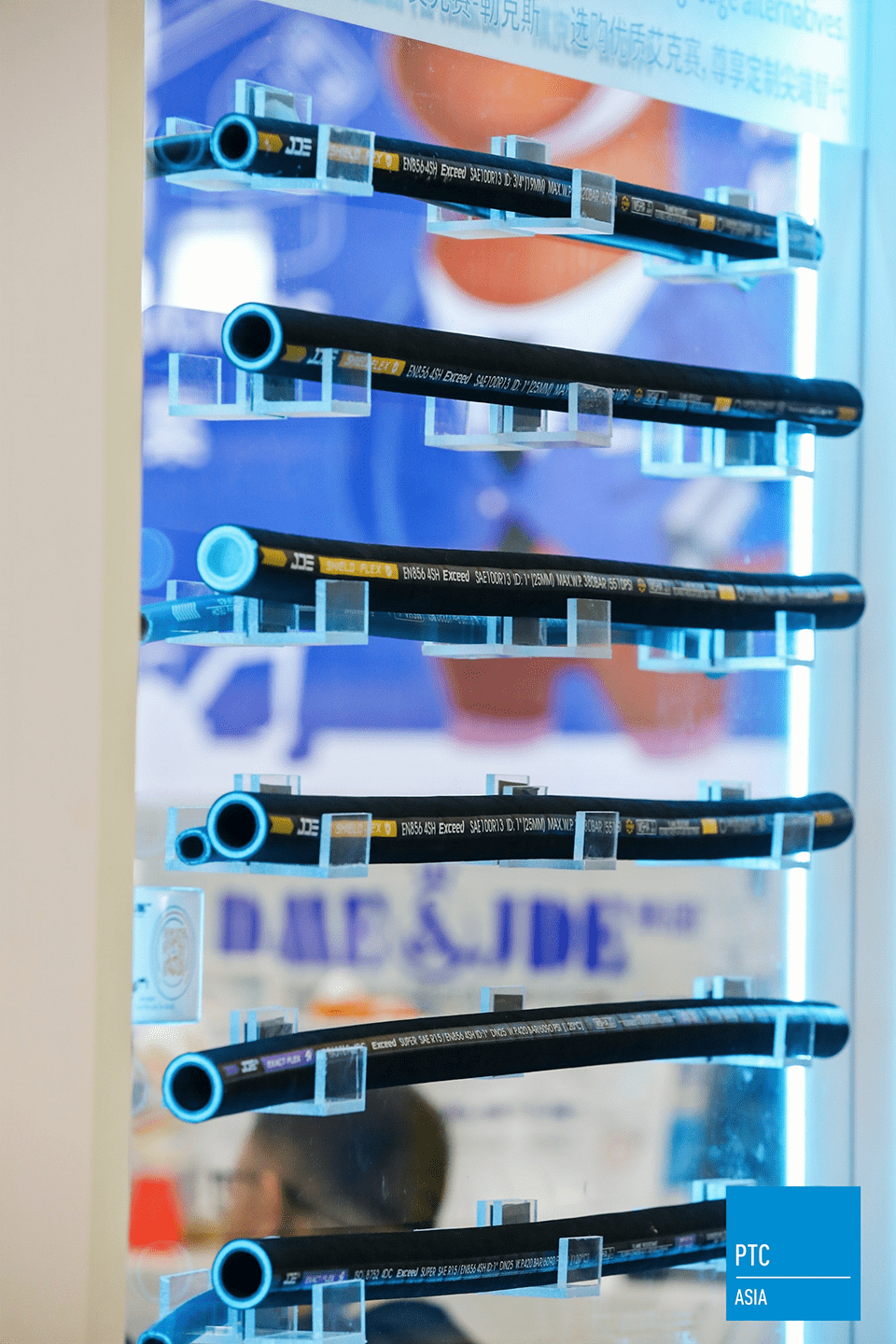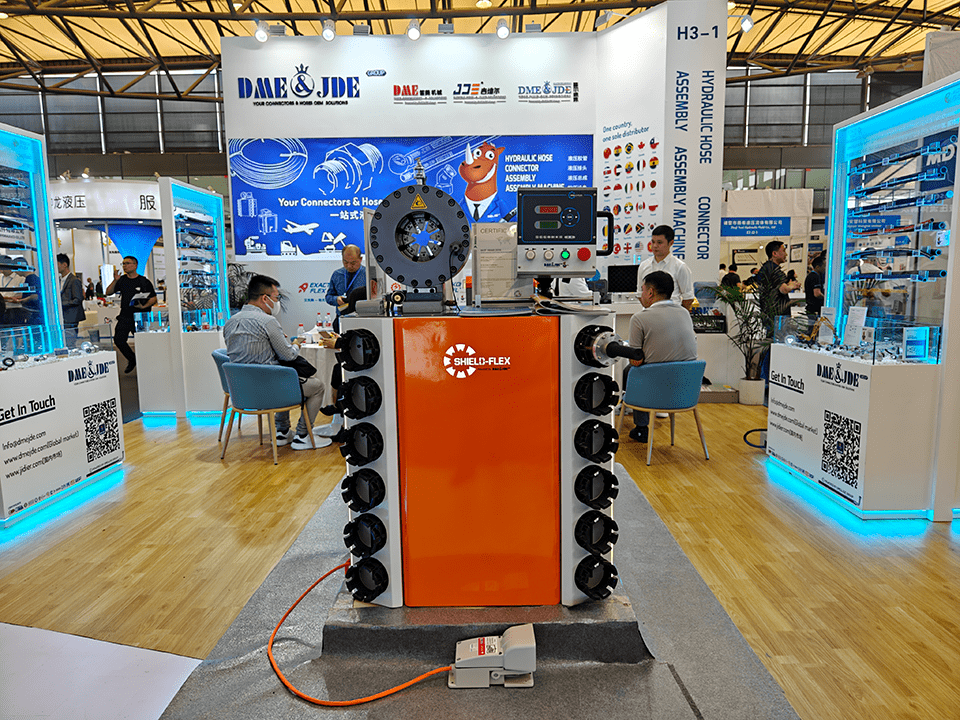 During the exhibition, DME&JDE Group launched a range of exciting new products and solutions. Our products received acclaim for their reliability, efficiency, and safety in industrial production and machinery sectors. The highly anticipated Mezix series hoses, in particular, showcased outstanding features that comply with ISO 18752 standards, ensuring consistent pressure and stable output. Visitors expressed strong interest in the product details and inquired about them.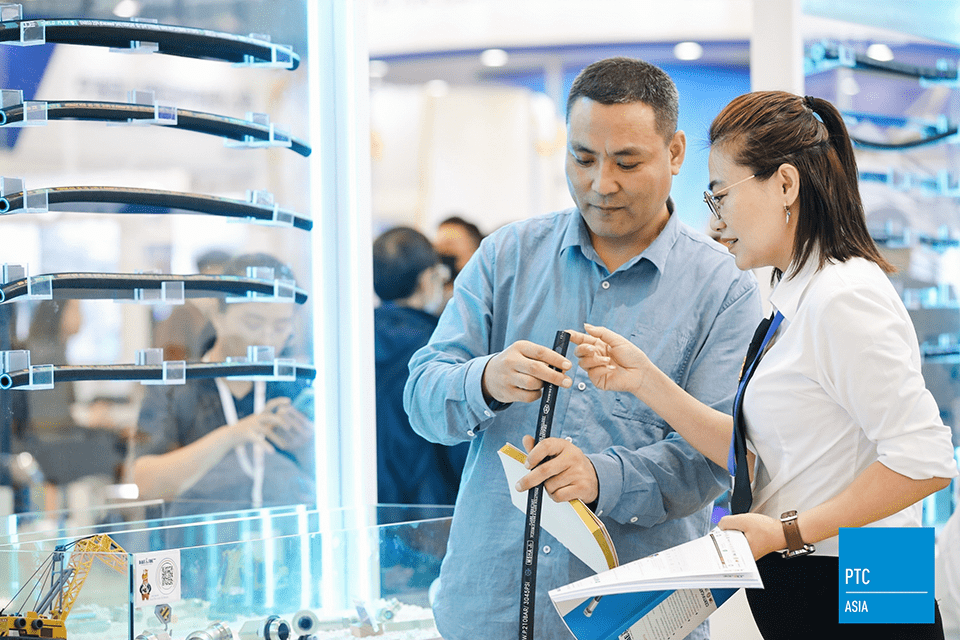 We particularly focused on hot topics such as smart manufacturing and digital transformation. We engaged in in-depth discussions with industry experts and customers, sharing our experience and insights in these areas. The discussions covered smart factory construction, data analytics applications, and innovative automation solutions.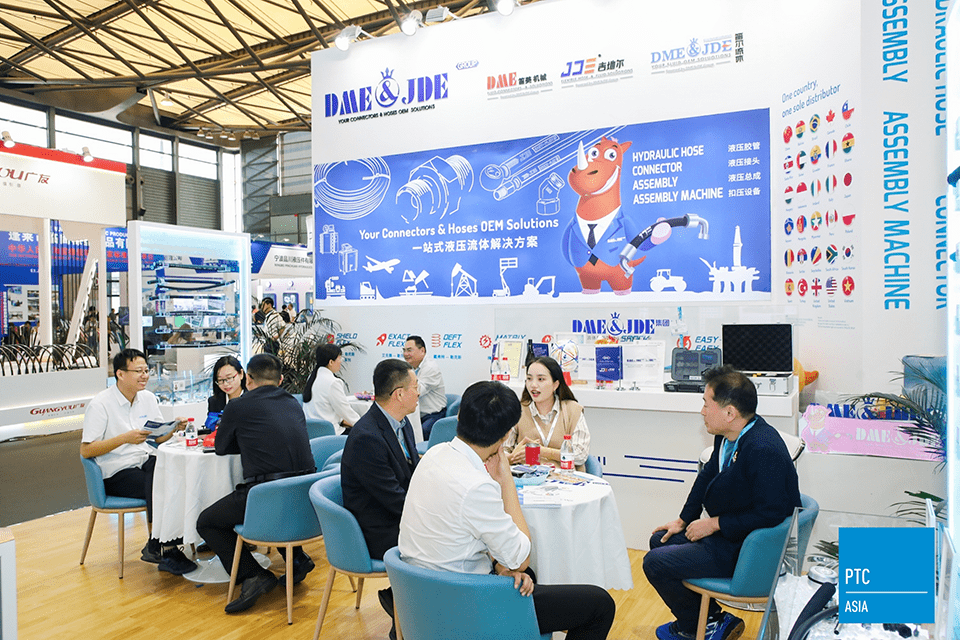 The successful conclusion of the PTC exhibition is the best recognition for our continuous efforts and teamwork. DME&JDE Group will continue to dedicate ourselves to innovation in smart manufacturing and power transmission solutions, enhancing product quality and service levels, and providing customers with reliable, efficient, and safe solutions.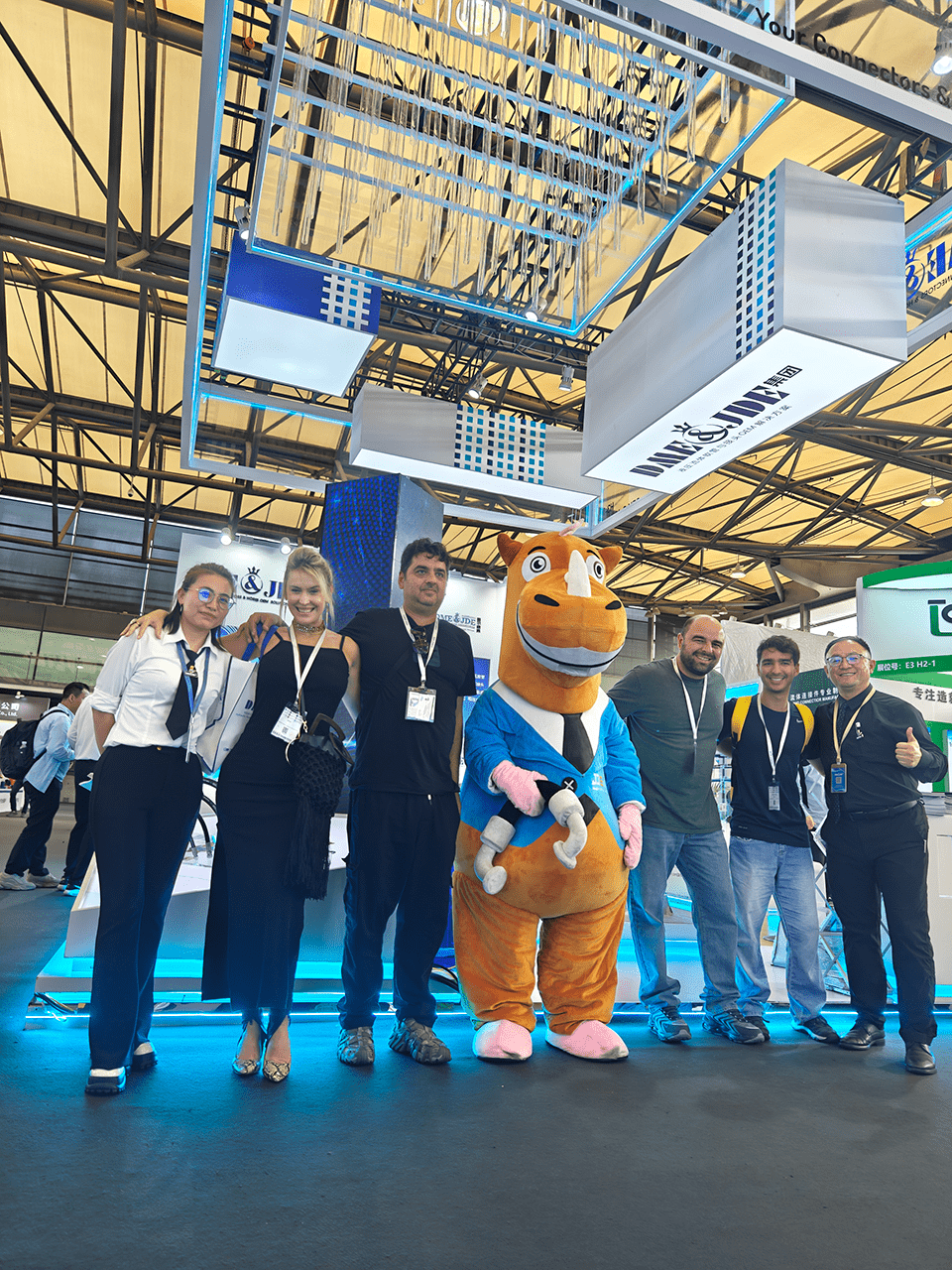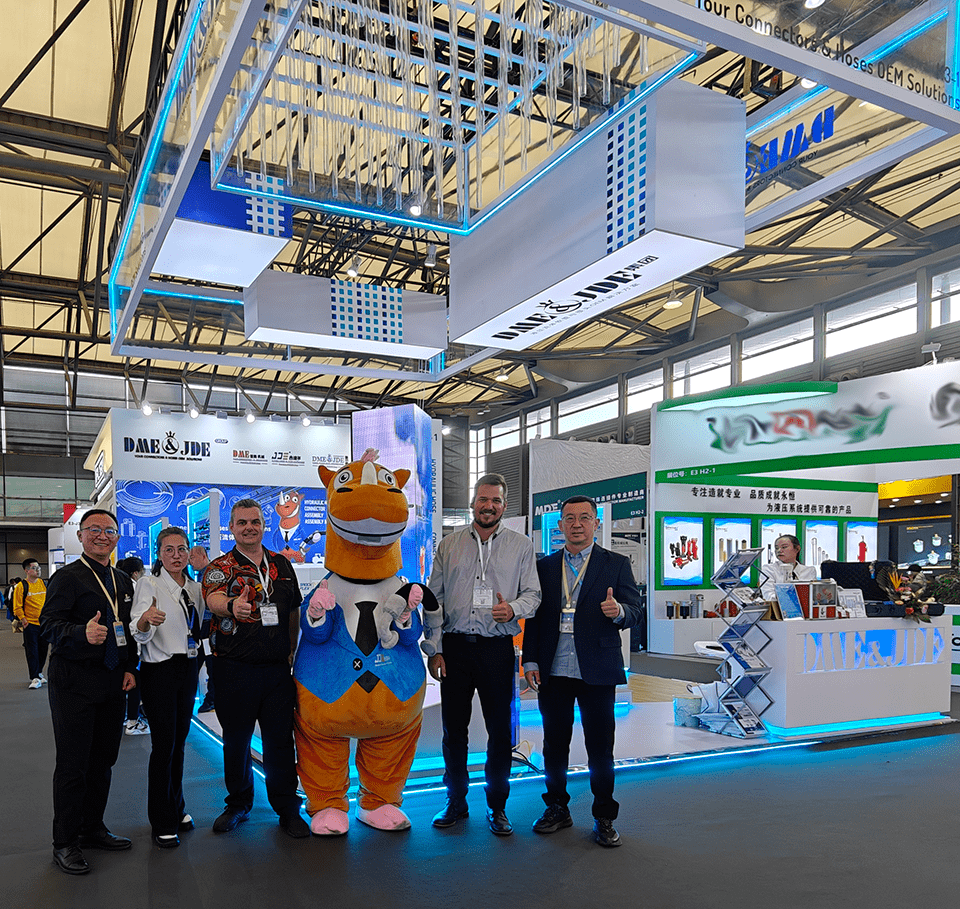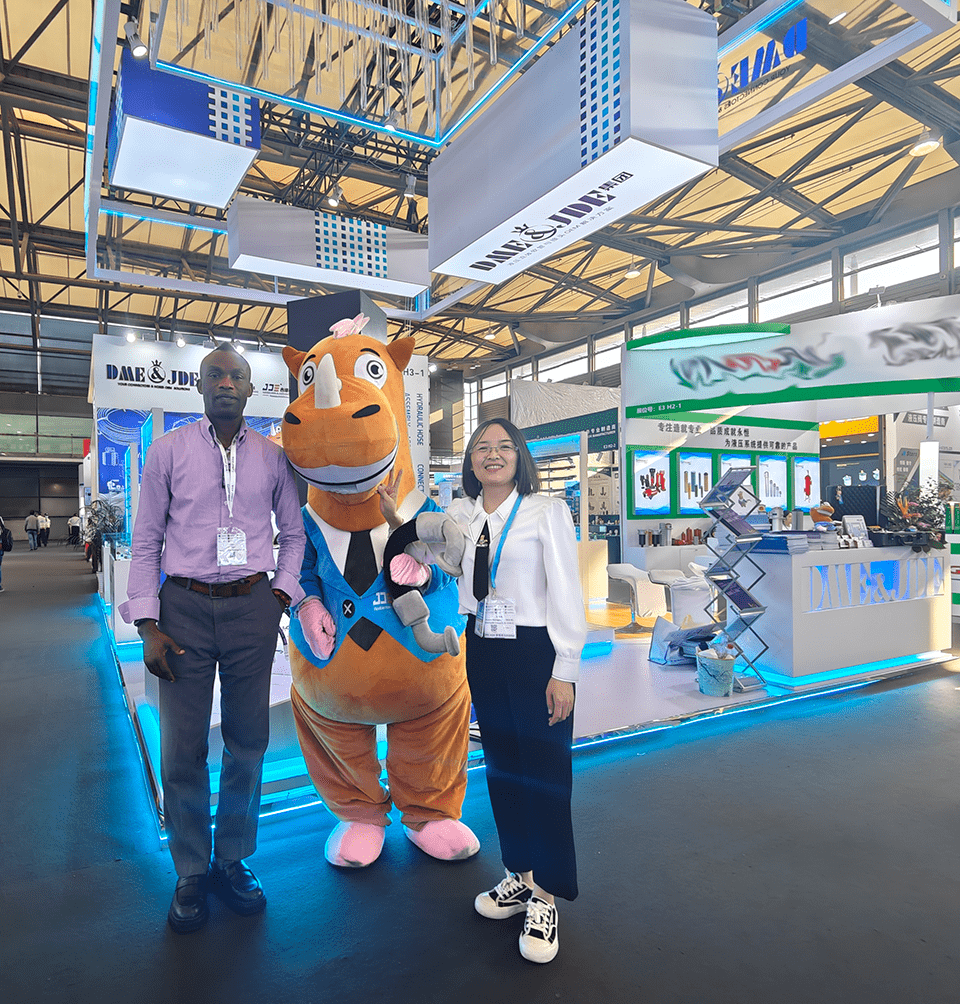 Although the 2023 PTC ASIA exhibition is over, but our story is not over. DME&JDE are constantly growing through correction and introspection, in order to present the best products and highest quality service to our esteemed customers, DME&JDE is waiting for you at any time.