Dec. 22, 2021
May all the Beauty You Wish Come True! Merry Christmas!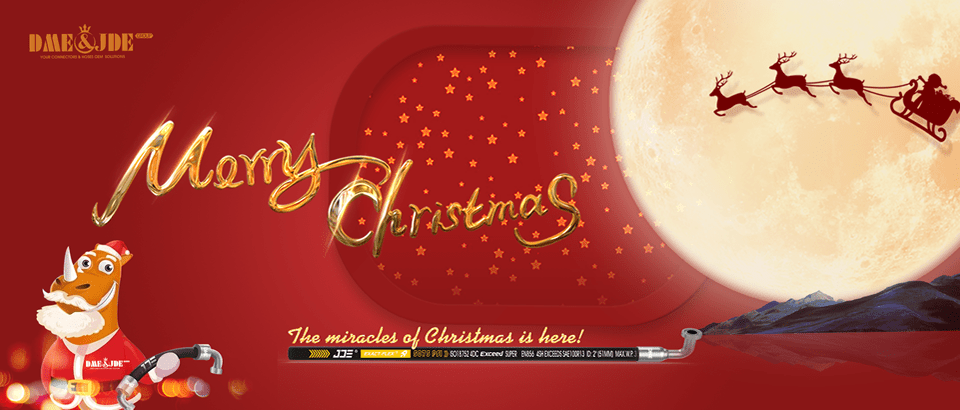 Meet the most beautiful Christmas in the warm winter months.
Happy Christmas season, best wishes to you.
DME&JDE wishes you a Merry Christmas!
Thanksgiving for Christmas
The snow is fluttering, the deer bells are cloudless, and a beautiful Christmas comes.
Take this opportunity, we DME&JDE would like to thank our customers and friends for their long-term trust and support. In 2021, we have experienced ups and downs together. You have witnessed our growth, progress and development, and you have supported us to open up the market and provide us with orders with wisdom and win-win cooperation. It is your timely feedback of market information that makes our products successfully win the market in the process of upgrading.
We are well aware that the development and growth of the company can not be separated from your attention, trust and participation for a moment.
In the years to come, we will, as always, improve and perfect the product quality, strengthen and improve the after-sales service system, and ensure to provide you with better quality and more efficient products and services.
In 2022, all new hydraulic hose series products will be launched:
DME hydraulic fittings
Super SHIELD-FLEX Hydraulic hoses for construction machinery
EXACT-FLEX high pulse hydraulic hoses
EFT-FLEX ultra-flexible compact hydraulic hoses
SROCK-FLEX hydraulic hoses for mine harsh environment
KONIG-FLEX high temperature blue hydraulic hoses
EASY-FLEX speed crimping smooth hydraulic hoses
New professional service website will be launched soon:
On this beautiful and hopeful day, our brand-new website www.dmejde.com will be launched soon, so stay tuned!
Finally, at the end of this warm year, DME&JDE offers you all the best wishes. May you the beauty and joy of Christmas remain with you throughout the new year!