May 20, 2022
The Dream Is Near, the Road Is Not far.DME&JDE FLUID Is One Year Old!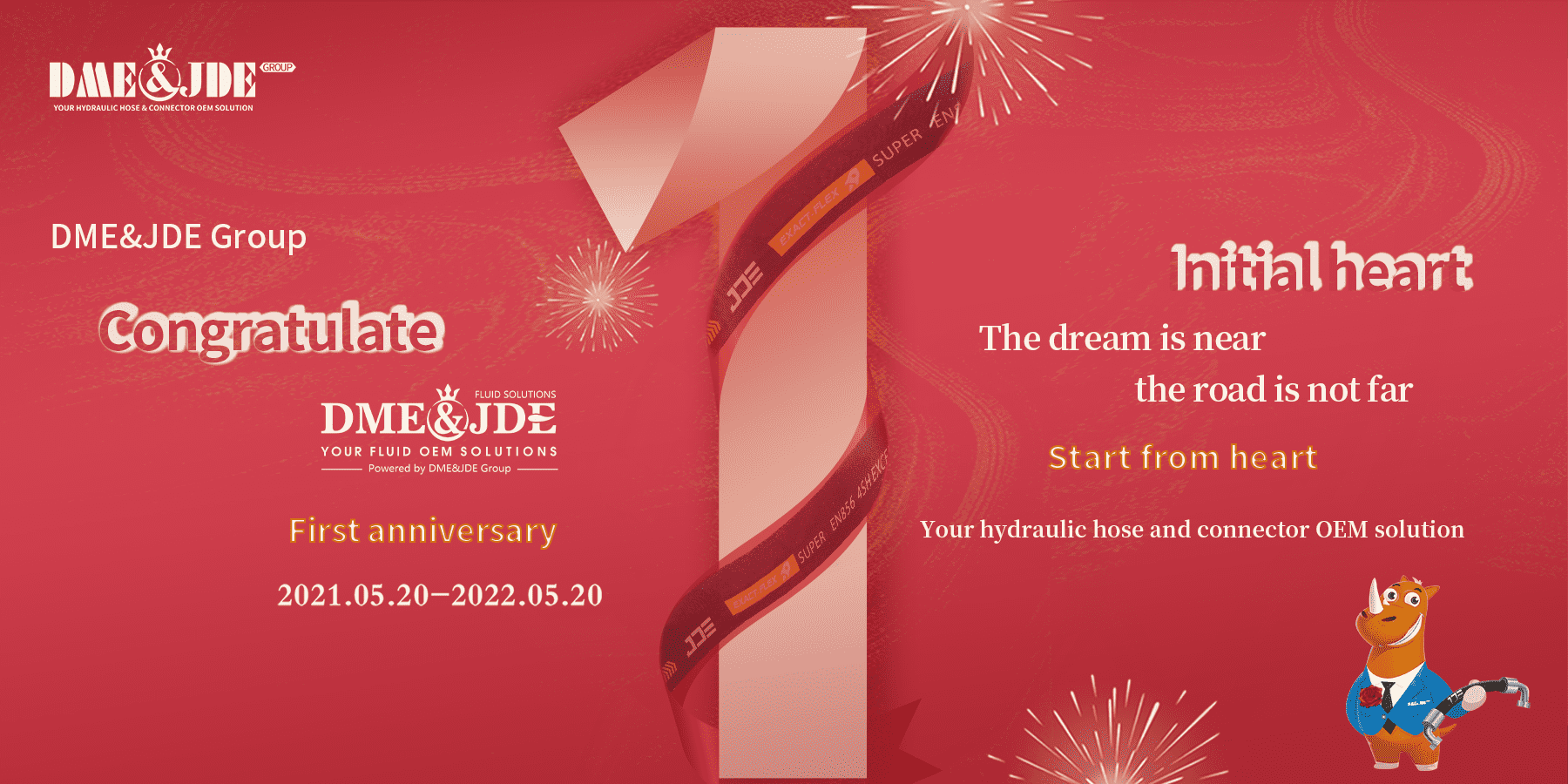 DME INDUSTRIES CO., LTD and Hengshui jidier special rubber hose Co., LTD congratulate DME&JDE Fluid on its first anniversary.
Conceived and born

New team, new blood, new thinking, new paradigm: we're on the move! The first construction machinery level hydraulic hose and joint professional private domain website online.
Co branded, embracing youth